17 June 2020
Works of art for sale in museum shops?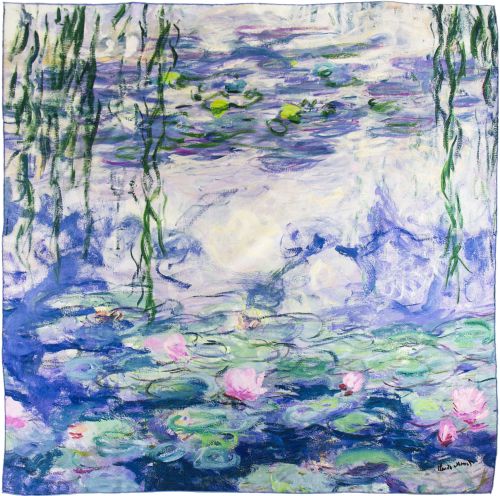 Are you in charge of a museum store and would you like to offer items derived from works of art for sale? Why not print it on a scarf?
Did you know? 74% of those questioned said they would go to the museum shop to buy a product related to the work of art that touched them during an exhibition.
Museum shops in France
More than in any other store, customers of museum boutiques expect to find quality items. Better still, they want to find creative, original and rare derivative objects. Scarves with artwork printing clearly fall into the latter category.
Countries like England and Spain have historically had shops in their museums. However, in France, there was a certain apprehension, even a rejection of this type of practice. Because art seemed above all mercantile questions. But minds are changing and museum shops have become a must, who have found their customers. This is an understatement: in 2016, the shops of the National Museums of France generated an annual turnover of 55 million euros.
The shop as the museum's last room
The shop is now treated as the last museum hall. The scenography as well as the merchandising are treated there. In addition, we bring a very particular application to the objects that we sell there. There is no question of offering poor quality objects because this is what drives customers away and breaks the contract of trust established between the museum and its customers.
Offering scarves with the impression of a work on noble materials is part of what visitors like to find. The silk scarves, made in France in addition, will certainly trigger favorite purchases.
The scarf as a museum souvenir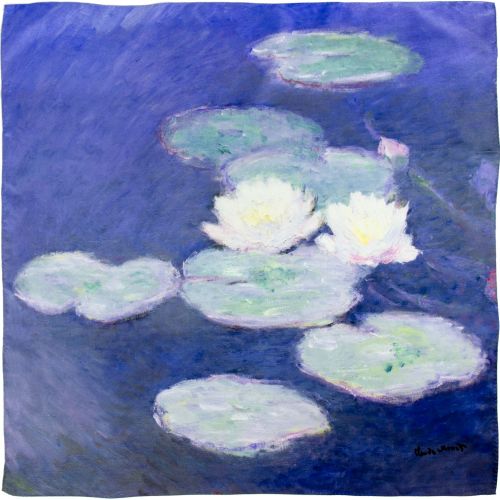 The museum shop is a way to appropriate art, to take a work home without raising alarms … But also to perpetuate the emotion felt during the exhibition.
The relationship with the work then becomes sensory. And what could be more sensory than an impression of a work of art on a scarf as memories? We wear it near the heart, almost every day, it warms, it protects. It is made mysterious by being folded on itself and the person who carries it is the only one to know which drawing is there. The illustration is no longer readable and the colors stand out more. A new work of art comes to life.
For temporary exhibitions, dare the collector effect!
Think of the prints on the scarf!
Temporary exhibitions are particularly suited to the creation of collector's items. Indeed, visitors know that what they see is unique because they know the end date. This sense of urgency and scarcity triggers value-added purchasing. The prints on the scarf are an important memory medium and can be used in a different way if you decide to see it as a decorative object to display on the walls or as a fashion object to wear to complement it. original look.
In addition, having your own scarves printed with works of art is to stand out from other museums by having your own collections. At Maison Malfroy, we launch productions from 100 pieces.
Visitors / customers are fond of capsule collections created for a particular occasion.
A little marketing advice: do not hesitate to create a complete collection by calling on artists from your region to reinterpret the flagship work of your exhibition !
This would provide a creative supplement, an interesting local anchorage. And above all, your shop would be, more than ever, the last room in the museum!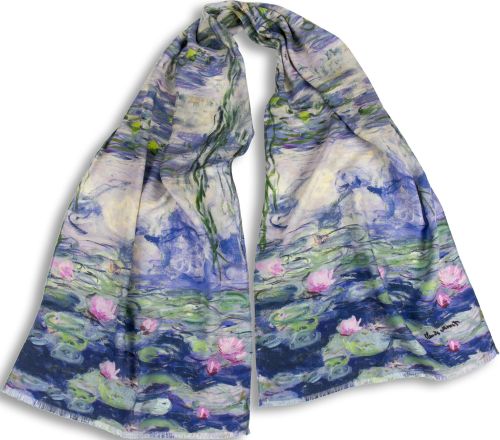 Have your prints made by Maison Malfroy
Do you have a scarf printing project and are you looking for a company with real expertise? Maison Malfroy specializes in silk reproduction and printing on various materials. By entrusting us with your project, you ensure that you have a partner with proven technical and artistic knowledge.
To find out more, go here to our page specially dedicated to museums.