1 April 2021
Enhance the shop of your museum with French luxury
The presence in your museum of priceless, unique and iconic works, with a strong aesthetic, attracts and fascinates your visitors. The challenge of the objects offered in the boutique is to extend their experience outside the museum and after their visit, offering them the privilege of acquiring an object at the height of the wonder aroused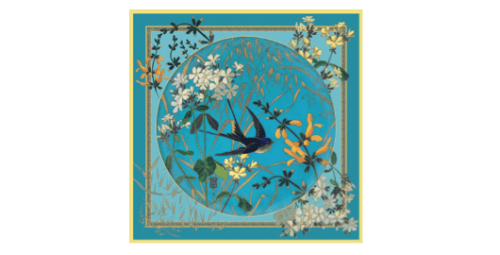 Make unique the visit of your museum
Reconciling the respect of works of art by highlighting them in a shop is not an easy thing. Above all, it is necessary to preserve the soul, but also to propose qualitative products, in agreement with the identity of the museum. Many products exist and remain classics: magnets, stationery, jewelry, decoration … If these items are popular with visitors, diversifying its range of souvenirs can be a considerable asset for your museum. It is also wise to offer more upscale objects that will enhance your works of art and your image. Choosing luxury for these objects, synonymous with precious moments, is an option to choose.
French luxury: a sure value for museums
By offering luxurious objects in the boutique of your museum, you will seduce another public. They will make it possible to restore the invaluable character of the exhibited works of art through a memory of quality, timeless and up to the requirements of your visitors. A guarantee of quality, French luxury is obvious. Combining glamor, know-how and tradition, the "Made in France" is the reference in luxury. Its influence throughout the world is indisputable and seduces ever more foreign tourists.
The scarf, prestigious memory par excellence
The scarf meets all the criteria mentioned above. Timeless and qualitative fashion accessory, both noble and accessible to all, it can be presented in a wide choice of shapes and materials, By proposing reproductions of works on scarf, you propose a souvenir at once elegant, high range and full of emotions. In this area, Maison Malfroy has benefited from family know-how since 1939. A specialist in French luxury scarves, the quality of its silks and prints is incomparable. It also represents a reliable partner, already working with many museums in France and abroad, and accompanies you from creation to production.
Do you want to make French luxury accessible to visitors to your museum? Discover the wealth of creations of Maison Malfroy and imagine yours by visiting our Museums page.