Maison Malfroy
Factory outlet
The Maison Malfroy's factory outlet
open all year round from 9 a.m. to 5 p.m.
The store offers a wide range of fashion accessories.
Maison Malfroy expands shop opening hours
All year round open Monday to Friday: 9:30 a.m. to 5 p.m.
The store is closed in August and on bank holidays.
The store, located 10 minutes from Lyon, close to the Auchan shopping centre – Saint Genis 2, will give you a warm welcome throughout the year.
The private car park is at the back, behind the building.
No time to come and visit ?
Find our scarves on our online store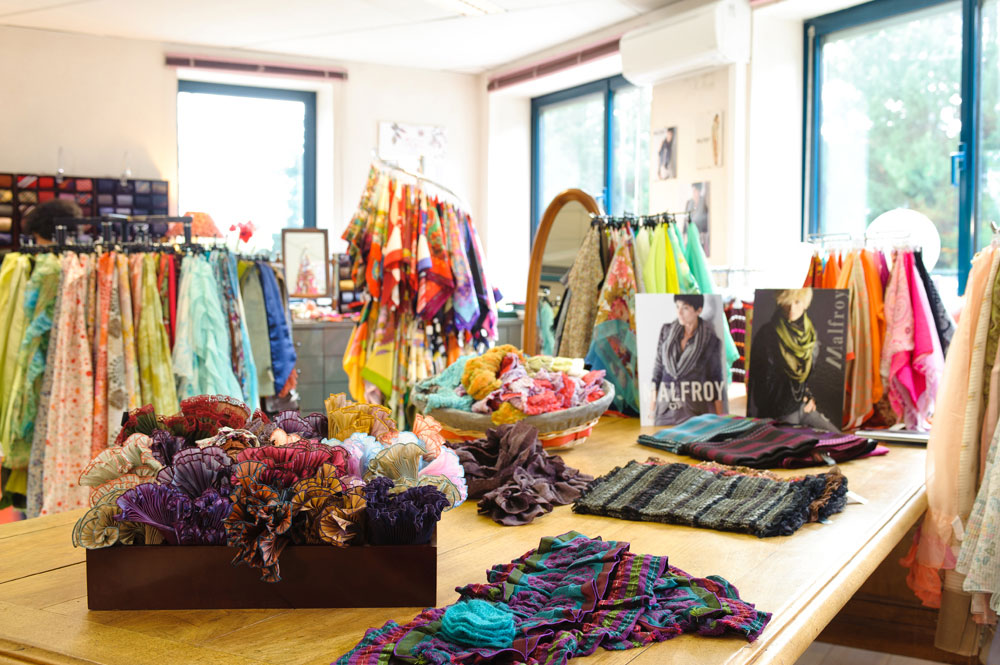 For women
The store offers a wide range of fashion accessories including stoles and scarves made from silk muslin, plain, shaded or printed, perhaps embellished with trimmings, quilted satin necklets, metallised linen scarves, wools and cashmeres in subtle tones, not forgetting timeless silk square scarves, the essential souvenir from Lyon, home of the silk industry.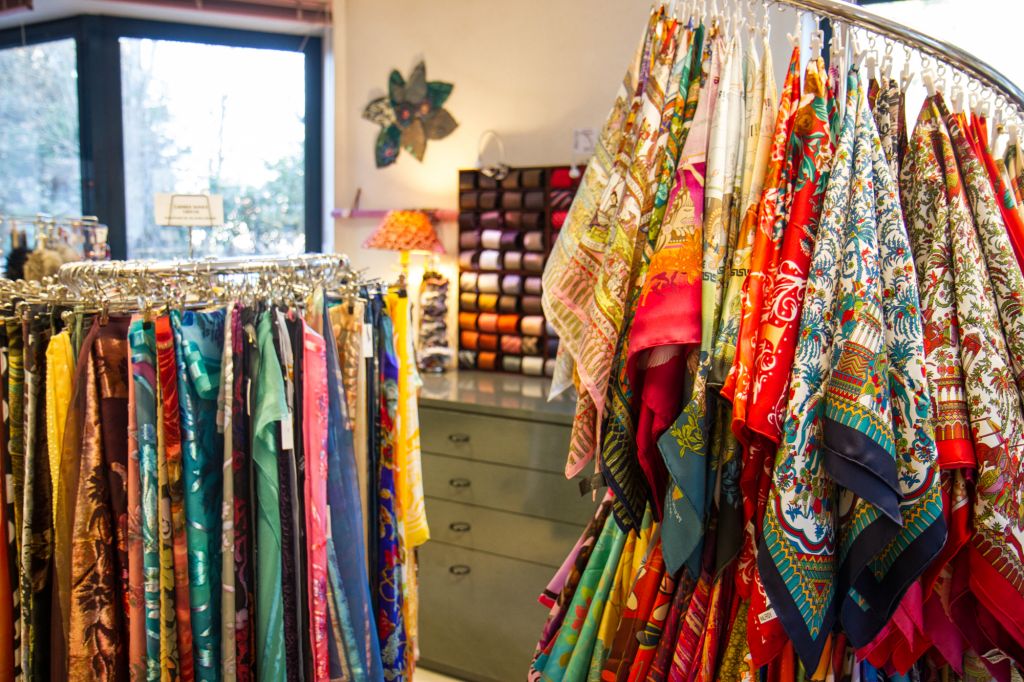 For men
Our store also offers a wide selection of silk ties and high quality scarves for men.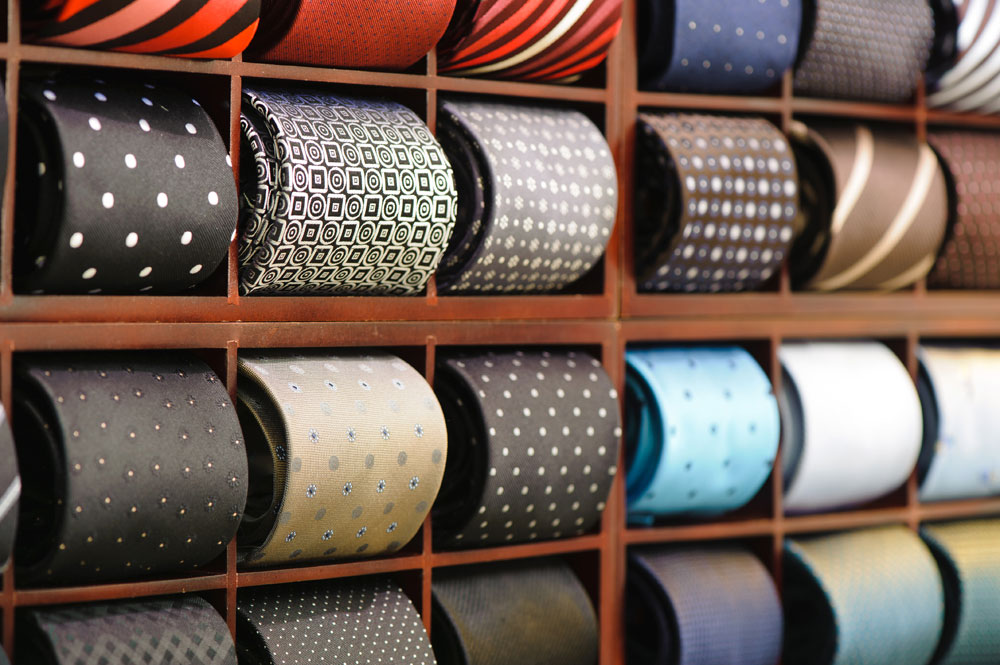 Original and exclusive fabrics
You will also be able to purchase fabric by the metre with our sales assistant there to help you find the most suitable fabrics for your creations.
Our permanent range includes muslins, satins, organza, taffeta, crepe, velvet, wool and other plain weaves. You'll discover lightweight fabrics that are embellished, embroidered, pleated, flocked or metallised, perfect for creating a blouse or dress, more structured weaves for skirts or trousers, or warm padded fabrics essential for making jackets and coats, and even curtains, cushions and throws.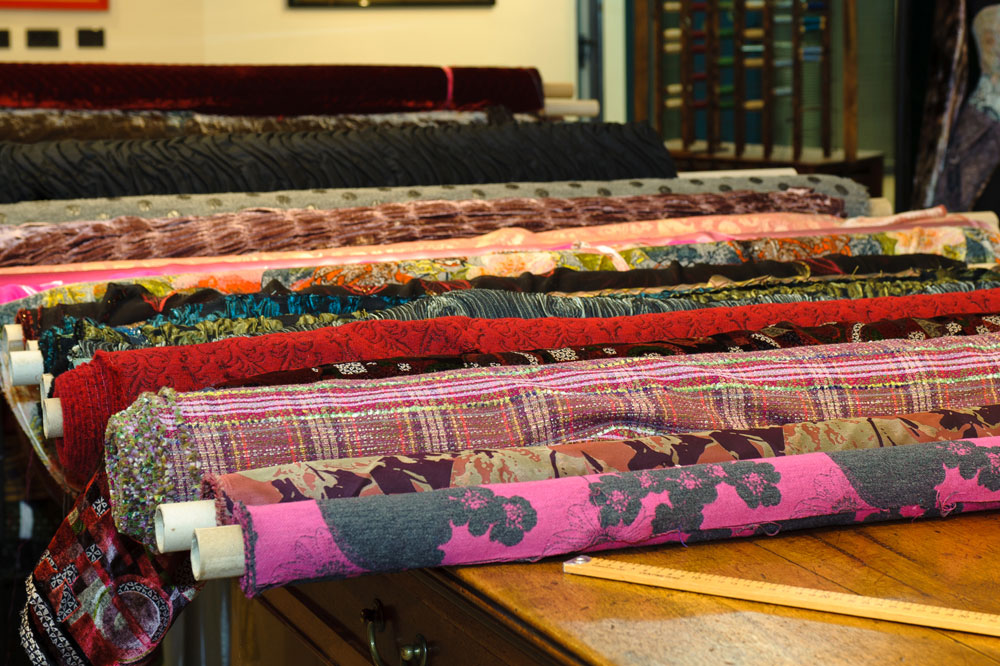 The Maison Malfroy
Malfroy has strived to sustain and build upon the very essence of the Lyon silk industry for 3 generations through its collections of fabrics and accessories.
You can also meet us at various public trade fairs.