13 September 2021
Discover art by offering a scarf reproducing a work of art
Visitors to your museum often take advantage of their visit to your museum shop to buy gifts. For their loved ones, as a simple souvenir or for an occasion to celebrate, this is a great idea.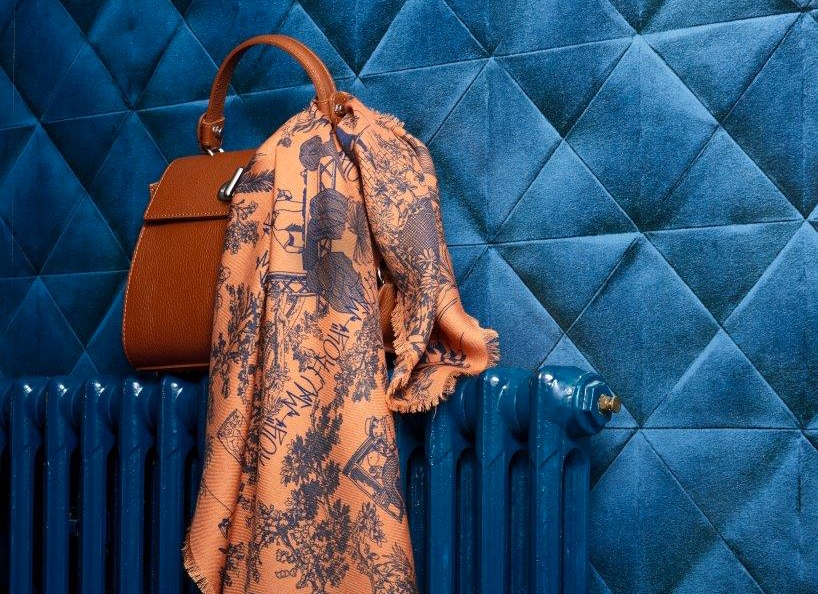 The reproduction of museum work of arts is generally a great success. Key chains, magnets, posters, mugs, pens, notepads, the options are many. If your visitors wish to offer a gift to a loved one, they will choose a more qualitative and durable object. The perfect example would be a silk scarf reproducing a master piece they have just admired.
Reproduction of museum work of art on a silk scarf
The silk scarf is an ideal Christmas or birthday present. It is a luxurious and refined product always very appreciated. The silk scarf is a timeless fashion accessory that appeals to men and women. It can also be framed and displayed as a painting. Depending on the exhibitions, temporary or permanent, that your museum presents, you can choose certain masterpieces to reproduce on silk scarves. Offer them for sale in your shop at the end of the visit.
The silk scarf can be personalized according to your wishes. Whether it is the format or the material, there are several possibilities. They allow you to highlight the works of art exhibited in your museum. Your visitors will thus take with them an unforgettable memory of their visit. Luxury product par excellence, the silk scarf remains accessible in terms of price. It can suit most people. Also, offering this original souvenir to your visitors is also an opportunity for you to stand out from other museum shops
Call on a specialist in the reproduction of museum masterpiece on silk
If you want to expand the offer of your museum shop and offer silk scarves reproducing the most beautiful works on display, call on a real specialist. Maison Malfroy, located near Lyon, and renowned worldwide since 1939 for the quality of its silk scarves, specializes in the reproduction of works of art on silk.
The Maison Malfroy team is an expert in their field and puts their know-how at your service to assist you in carrying out your project. If you want to know more, find more information on our page dedicated to museums, or contact us. Our team is at your disposal to answer all your questions.