The Maison Malfroy's design office
Our design office is at our company headquarters in Saint-Genis-Laval. This is where our designers create all our scarf collections and work on private collections with our French and foreign clients.
Our design artists graduated from Textile, Applied Arts and Graphic Arts schools and are proficient with various software including Photoshop and Netgraphic.
Our expertise is applied to various finishing techniques such as weaving, dyeing and traditional or digital printing.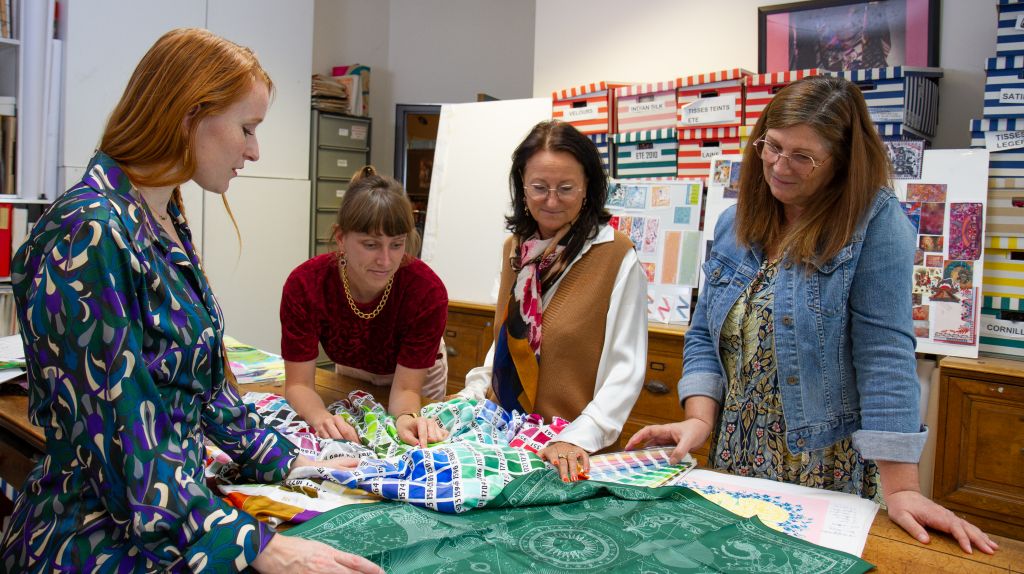 Our collections
Every year we release two scarf collections. Our collections of scarves, shawls and stoles are also made from noble, refined materials.
Choosing such materials positions Malfroy on the high-end market in France and abroad. We value quality, responsiveness and flexibility, all essential in an increasingly globalized market.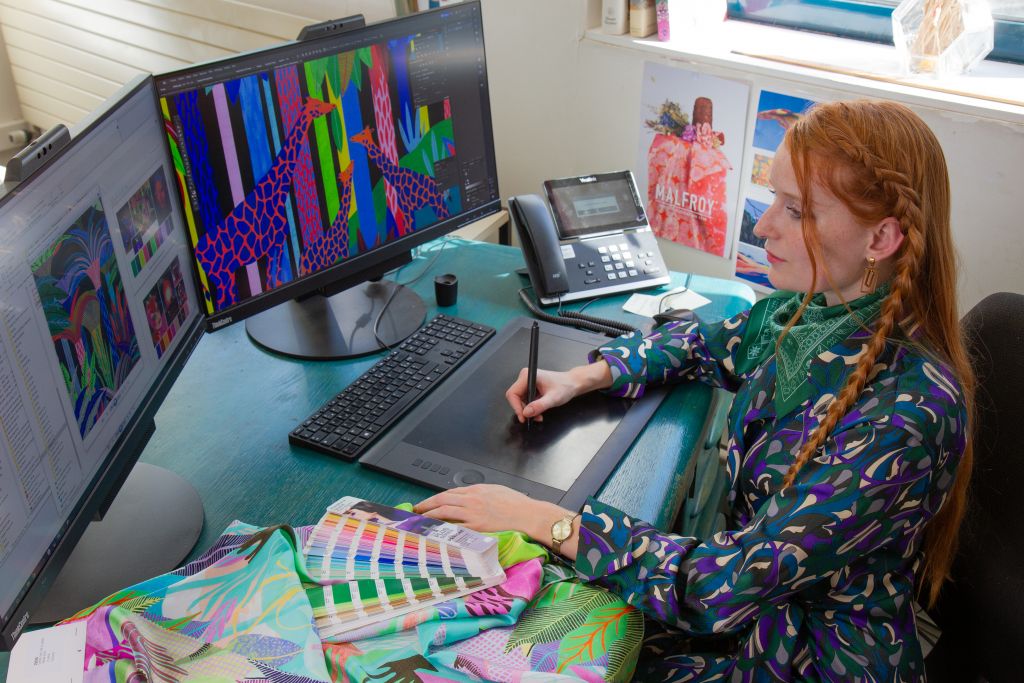 Your custom creations
Our design office and sales team also help you create your private collections. They are there throughout your project, for the creation of scarves.
Together we look for the materials and techniques that best suit your products, customers and markets. We can also create models on paper or on screen to get a better picture of the ideas you have chosen.
Once the models are approved, we supply you with a textile sample manufactured by our production standards. Once you have approved this sample, production can start.
Malfroy has provided expertise in the industry for several years to the biggest brands in haute couture and ready-made clothes including: Stella McCartney, Paul Costelloe, Christian Dior, Ralph Lauren, Moschino, Sonia Rykiel, Paul Smith, Vera Wang, Georges Rech and Hiroko Koshino.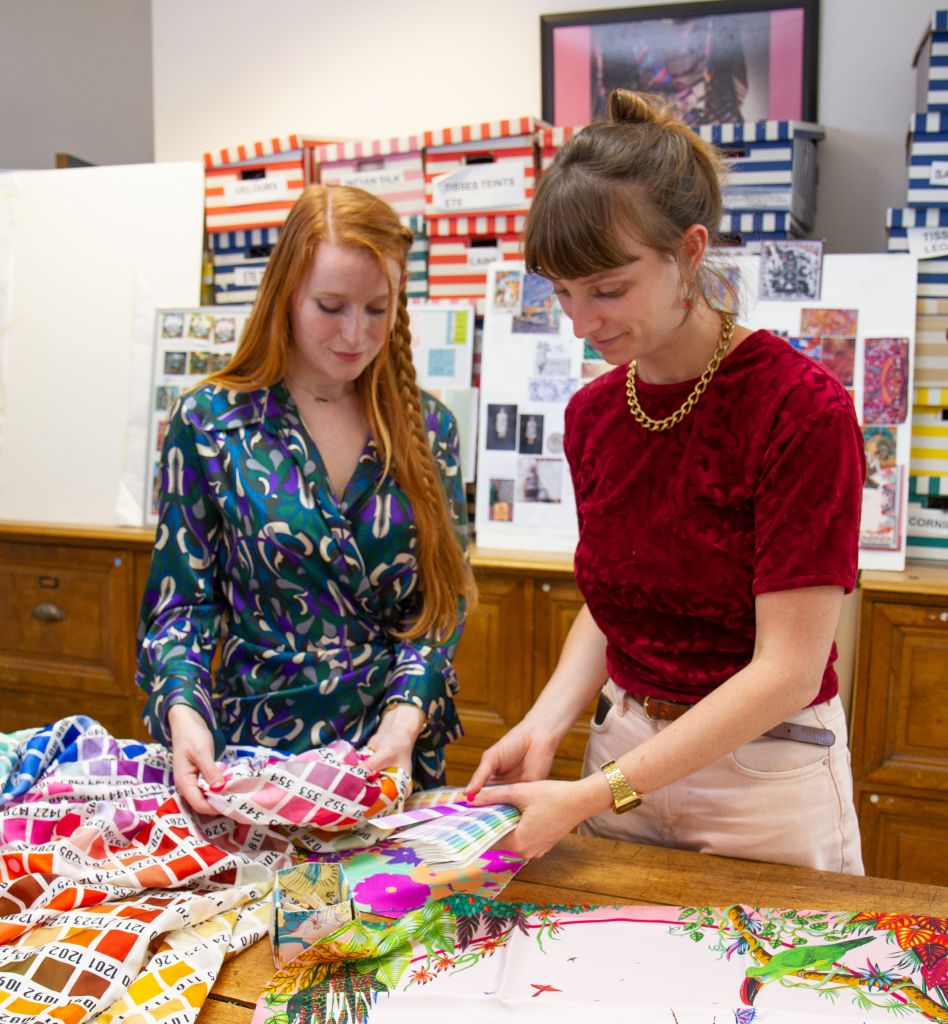 A team of designers at the cutting edge of fashion