22 January 2021
Give visibility to your works of art outside the walls
While the historic missions of museums are the enhancement, the preservation of works of art and their diffusion, communication has gradually become part of cultural strategies.
Communication is essential for any organization wishing to make its news known to the greatest number and promote its activity. It is a very good way to radiate and to make oneself known.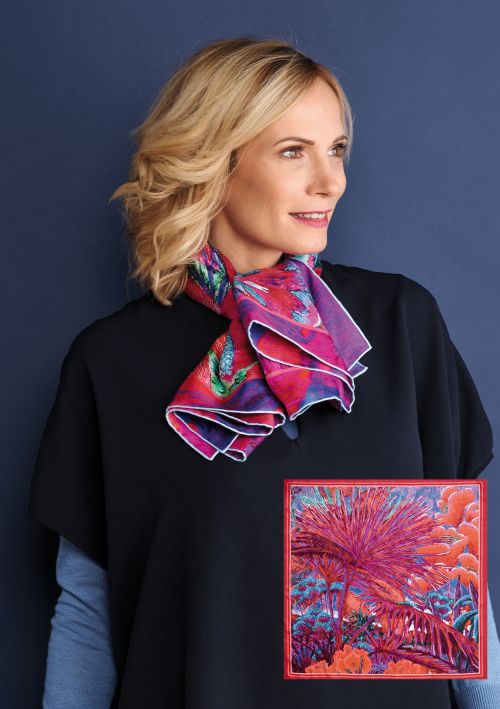 Why is communication essential for museums ?
Communicating and informing future visitors is even more important for cultural organizations such as museums that are attracting more and more people nationally and internationally.
Museums have a real challenge of transmitting knowledge and are real vectors of emotions by opening their doors to the greatest number.
They allow making known or rediscovering mythical works of our history, whether they are paintings, sculptures or still photographs.
The fame of France is well established when we talk about exhibitions organized in honor of French or foreign artists. The influence and emotions they have transmitted through their works are indelible.
Focus on the scarf: an original choice to shine your works of art
The world of communication has understood this craze of art among a wide audience. We have seen the success of the Van Gogh collection offered by a famous French leather goods brand.
What better way to democratize art than to put it at hand, literally. Maison Malfroy's offer is to reproduce your works of art on scarves so that each visitor can leave wearing  a work of art.
Accessible throughout the territory thanks to the many museums, Maison Malfroy's offer is within reach of all budgets. It makes it possible to convert visitors to exhibitions, whether permanent or temporary, into a true ambassador of art thanks to this unique and trendy fashion product.
Combining originality and creativity, the scarf easily adapts to any occasion and extends the visitor experience beyond the walls of the museum. The emotional dimension plays a very big role in these visits, more and more often immersive.
Each visitor can then leave with an exceptional silky accessory, French creation and thus contribute to the visibility not only of the exhibition he attended but also the museum at the same time.
This scarf is a unique product that he/she will keep for a long time. It symbolizes the lived experience, the emotion felt, the finesse of realization and the quality of the silk used.
To know more, discover our page dedicated to the Museums.