1 March 2021
Why choose to offer a scarf to your customers or collaborators ?
The importance of the business gift
To thank your customers or celebrate an event, you need the perfect present. Strong symbol of your company and its success, the business gift must satisfy your requirements. Your choice will be on a refined product, responding to your values, whose objective will be to mark the spirit of the person who receives it.
A great communication object, it must reflect the image of your company, but also please the person who receives it. It must therefore be chosen carefully to fit your customers perfectly. Then go to an object of exception that will seduce for sure.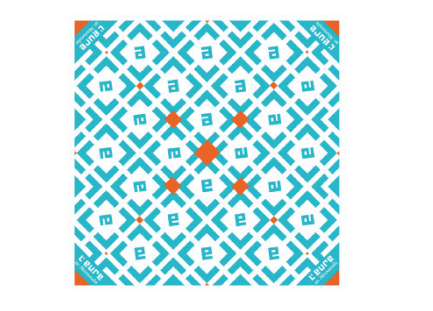 Hotel of the department of Eure
Heritage Branch – Corporate Gift
A business gift worthy of your company's events
Choose key moments to reward your customers and maintain your business relationships. The end of year celebrations or the anniversary of the creation of your company are all festive moments to highlight with a present.
The business gift can also mark or even commemorate the beginning of  a collaboration with a client.
Seminars are also good opportunities to give gifts to participants.
The scarf, a refined gift for your customers and collaborators
To stand out at these events, the scarf, an object of luxury and refinement, is an exceptional gift that marks the spirits, and gives your company a strong image, full of luxury and seriousness. Addressing both women and men, timeless and elegant, it has everything to seduce the person who receives it and is the perfect present to thank and retain your customers and employees.
Maison Malfroy, your preferred contact for scarves for your business gifts since 1939
To support you in your project, benefit from the expertise and know-how of Maison Malfroy, and define with your teams your needs for personalized gifts.
You can opt for a scarf from the current collections of the brand with the assurance of offering a high-end product made in France.
You can also choose to create yourself or request for your event, the creation of a unique scarf perfectly reflecting the identity of your company. During the development of this project, you will be advised by a team competent in the choice of design, but also the material, dimensions and finishes of the product.
Whether you choose one or the other of these options, you will offer an exceptional scarf, symbol of your values ​​and your image. A privilege that will enhance your business and mark the spirit of your customers!
Need more information about our scarves? Do not hesitate to consult our page or to contact us !