30 January 2021
Why and how to thank customers ?
Like all relationships, the ones you have with your clients is your constant concern. But sometimes, you miss the inspiration, while you can have a marketing tool and business to hand: the business gift.
Why offer a gift to its customers ?
The primary objective of the corporate gift is to develop a special relationship with your customers, to thank them for their loyalty. The gift is therefore synonymous with recognition, while specifying your business. But it also makes it possible to make radiate your brand image and your values, to value them in the eyes of all.
There are many opportunities: end-of-year celebrations, anniversary of collaboration … Throughout the year, each event can be the subject of special attention.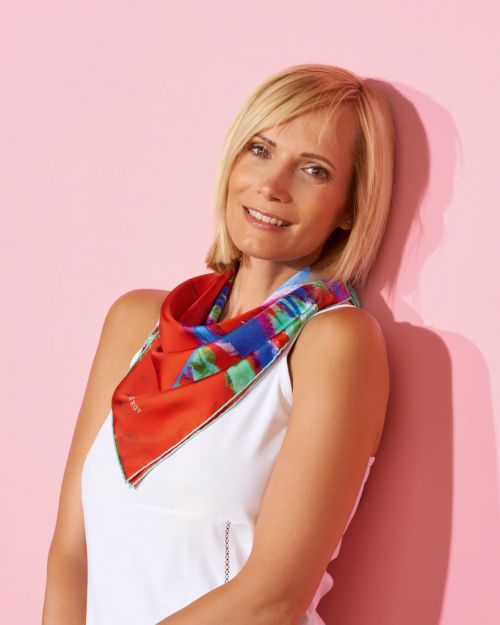 Which business gift to choose ?
With the multitude of offers on the market, forget the pen with the logo of your company. Your customers will be more sensitive to an original gift, chosen with care. Quality must also be at the rendez-vous, because your present will reflect your company and the importance you give to your client.
The scarf, a chic idea for your customers
It is to meet this need that, Lyon's big silk manufacturer, Maison Malfroy offers you two solutions for business gifts that are out of the ordinary.The first is the customization of the carf in the image of the company you represent.
With the expertise of our design studio, you can create from A to Z the scarf which will make radiate the singularity of your company. By integrating your graphic chart and your fabric logo, your brand will be visible to all, and your gift will become a real brand tool.
For simplicity, we also offer a large selection of creations to choose from our existing collections.
With this atypical and high-end choice, your customers will feel particularly privileged and will not know how to thank you in return !
By trusting Maison Malfroy, you are sure to offer a luxury gift.
Tell us about your projects and do not hesitate to contact us for any information.
To find out more about our business gift offerings, please visit this page.