22 May 2021
The silk scarf reproduction of a work of art: a beautiful souvenir to bring back from your museum
Your museum shop is the last stopover for your visitors. Many people linger there looking for a souvenir or a gift to bring back. Have you ever thought of offering them a silk scarf reproducing one of the works they admired ?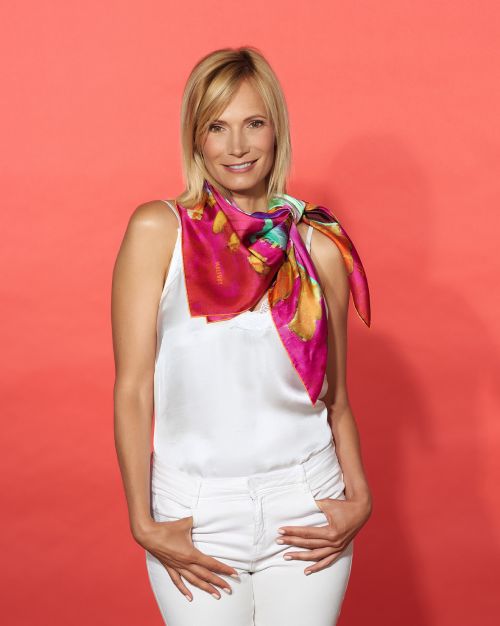 The silk scarf, an original museum souvenir idea
Whether your exhibitions are temporary or permanent, offer your visitors a unique experience by allowing them to acquire a silk scarf highlighting certain works from your museum. This timeless and popular fashion accessory combines the quality and elegance of silk with the richness of your collections. Synonymous with French chic, it is a souvenir of your museum that will seduce oneself with its originality.
The realization of your silk scarf in a few steps
Do you like the idea ? The very professional team of Maison Malfroy, created in 1939 and known worldwide for the quality of its silk prints is there to allow you to make your scarf project a reality with ease.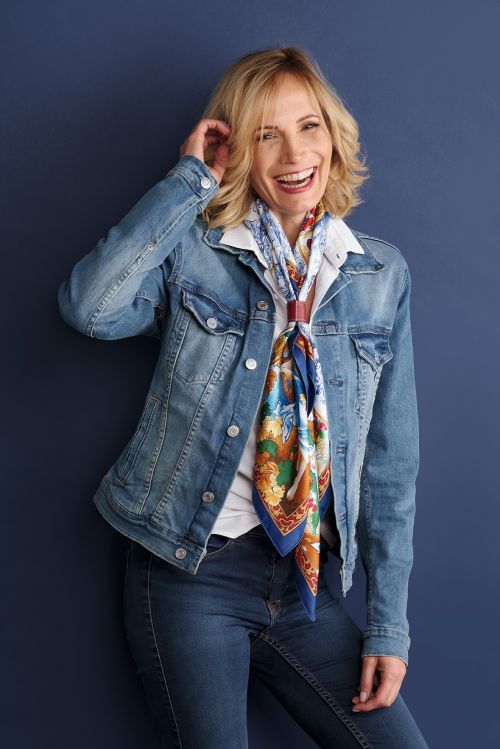 What are the stages in creating a scarf reproducing a work of art from your museum ?
1 – You select the different works that you want to print on a scarf with the help of our designers and graphic designers who study them with you.
2- You send us the digital file corresponding to the chosen works, which our designers transform into a scarf file
3- Our team submits to you for validation a digital model containing all the elements determined together (adding a border, a logo, the name of your museum, etc…).
4- Maison Malfroy offers you the creation of a textile prototype. This first test scarf guarantees your future production and allows you to start your communication or your presales.
At the end of these stages and once all the elements have been validated, we start production. In a few weeks, your visitors will be able to acquire in your souvenir shop reproductions of your work of art on elegant and high quality silk scarves.
Maison Malfroy specializes in the reproduction of works of art on silk scarves. Our teams put all their expertise and know-how at your service to offer you a high-end and unique product. If you want to know more and discover some of our achievements for different museums, do not hesitate to visit our site and contact us.