30 March 2021
The scarf, an original souvenir for the visitors of your museum
After admiring your collections, visitors like to take a tour in your shop. This space is an extension of your museum. It allows them to appropriate a work of art appreciated during the visit or to choose an exceptional gift for their loved ones.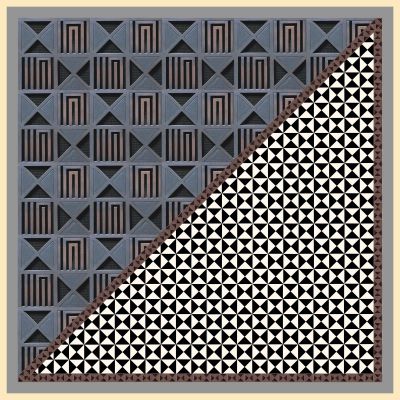 Silk Square Labyrinth – Tokyo Metropolitan Teien Art Museum
Original gifts hold a special place in your museum
Postcards and books are must-haves in your shop. But it is now essential to offer also more original souvenir products. Indeed, a large majority of museum visitors today seek to acquire a more original object. Strong symbol of the refinement of your permanent collections and representation of the most emblematic works of art of your museum, the scarf is then an object of exception.
By offering your visitors the opportunity to take with them the reproduction of a work of art of your museum, you allow them to extend their visit and to keep an unforgettable memory
The scarf, a memory filled with emotion
Particularly touched by the works of art one has discovered, the visitor of the museum is then guided by his emotions and usually wants to acquire an article related to the collections. The scarf is this object of luxury and refinement that one will have pleasure to wear.
The visitor can also choose to offer an object on which there is a work of art that he/she particularly liked. The scarf is then a gift of choice. Elegant and timeless, it is the symbol of the French tradition that foreigners particularly appreciate. Combining the beauty of silk with the art presented in your museum, the scarf makes you stand out.
Offer your visitors scarves made by Maison Malfroy
Maison Malfroy is recognized around the world for the quality of its silks. But it is also its expertise in the reproduction of works of art that makes his reputation. Working with many museums, it offers you today the opportunity to enrich the offer of your shop.
Imagine the most emblematic of your works of art reproduced on a silk scarf of incomparable quality. This one, presented in your shop, will seduce your visitors, men and women.
The shop of your museum is today a place essential for your visitors. Your teams have at heart to offer them articles and objects marked by the refinement of your collections. The scarves of Maison Malfroy can naturally accompany them in this process. Like your museum and its emblematic pieces, they represent the ideal souvenir. Impressed by the emotion aroused by the discovery of your museum, these scarves will become an object of seduction.
To learn more about the possibilities of reproducing works on scarves, visit our page dedicated to the Museums.