22 February 2021
The scarf : an original gift for your male collaborators !
Men, sensitive to the latest trends in fashion, deserve the best. The scarf seems quite willing to replace the traditional tie. A good reason for you to offer your male collaborators an original and elegant scarf.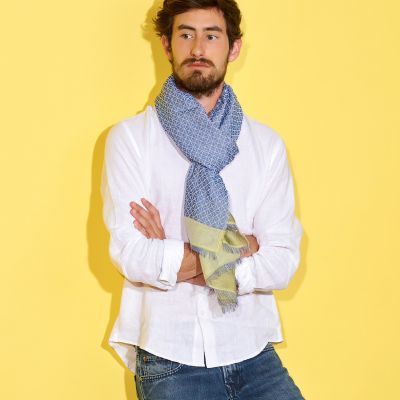 Men also like accessories
You have certainly noticed that cheches and hats were making their comeback in men's fashion. This trend makes it possible to complete an outfit with a scarf rather than a tie. No more closed shirt collar, you can now be stylish and trendy wearing a scarf on an open shirt collar.
The scarf brings a touch of identity and elegance to the outfit. Adorned with bold or more classical motifs, it becomes a reflection of the personality of the wearer. It can also indicate membership in a group. Indeed the bikers have adopted it for a long time. They appreciate it for its touch of elegance, in addition to its role of protection.
The scarf : a fashion accessory for men
The scarf is full of modernity but it is also a nod to a retro fashion. It is an accessory acclaimed by both women and men. By offering a scarf, you choose an exceptional gift, elegant and contemporary.
Worn during both summer and winter, it lends itself to all styles and designs. Choose from silk, silk-cotton or linen for freshness or wool and silk for warmth. Worn daily, the scarf will appeal to your employees as well as your male customers.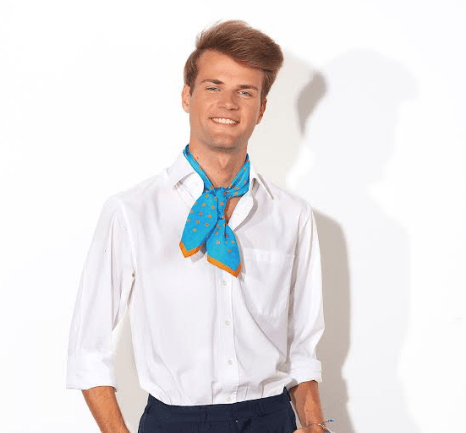 Offer a Malfroy scarf to your employees and customers
Maison Malfroy offers you the opportunity to make the scarf your business gift. Choose your favorite model from our summer or winter collections or design with our stylists a scarf to your image.
Made in France, silk or other natural materials, your scarf will carry your values to all your employees and customers. Designed and produced by our designers according to your wishes, it will highlight the image of your company.
Today the scarf is modernized and revisited by exceptional houses such as Maison Malfroy. This accessory accompanies modern men who are concerned about their appearance. Refined and luxurious, it will reflect the image of your company to your employees and male customers.
Entrust the manufacture of your scarf to the expert team of Maison Malfroy and let yourself be guided.
To learn more, visit our page dedicated to Business Gifts.