12 January 2021
The scarf, a high-end product for your museum
From the postcard to the decorative object through jewelry or magnets, the shop of your museum is certainly full of products of all kinds. Last place of passage, it must therefore mark the spirits and keep the visitor in a harmonious and prestigious universe that will convince him to acquire a symbolic object of his visit. For that, the scarf is a solution of choice …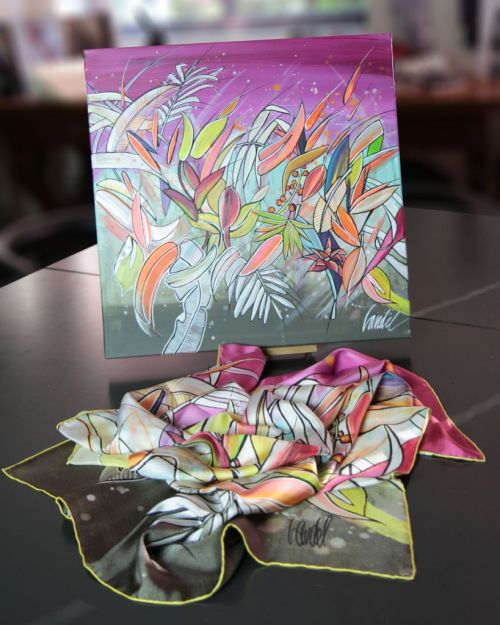 Scarves just like your museum
The shop of your museum is the conclusion of a unique and immersive experience. It is therefore essential to offer prestigious objects, which reflect the image of the museum, its works and its artistic inspirations.
The scarf has the advantage of being able to be declined in all its forms: scarf, stole, square; and all natural materials, such as silk, wool & silk or cotton & silk, for all tastes and budgets. Thus, you can create it to your image or those of your most beautiful works to accompany your exhibitions, whether temporary or permanent.
Paintings, sculptures and photographs can then be exported out of their frames to become true ambassadors of their respective galleries and authors.
A unique fashion accessory for your visitors
By playing the luxury card with the Maison Malfroy, a world-renowned French family-owned silk, quality and originality will be put. Mixing finesse and creativity, you give your visitors the exceptional opportunity to wear or offer a unique fashion object, sustainable over time.
True representation of the art of living in the French, it will also convince foreign tourists who survey your collections.
A
So, inspired ? Want to know more about making a scarf with the image of your works or your museum? To do this, visit our Museums page to better discover our expertise and achievements of scarves already released by other galleries.