12 April 2021
Offer a Malfroy scarf to your employees
Some events may be an opportunity for your company to thank, reward or enhance the motivation of your employees by offering them a gift. The choice of this gift will be guided by your desire to please, but also by your desire to enhance the image of your company.
By opting for a silk scarf, you will select the ideal present. Maison Malfroy, very attached to the values of elegance and refinement, proposes you its emblematic collections, but also to personalize creations conceived in close collaboration with your company.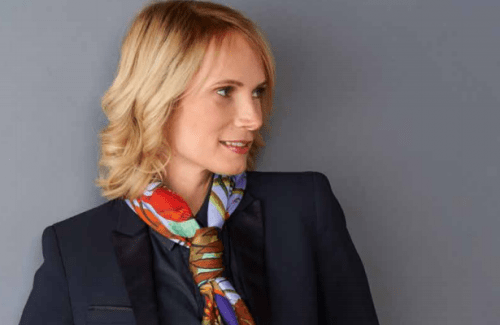 Offer luxury to your employees
Because you are satisfied with your employees, you want to offer them a gift that lives up to this satisfaction. Do you want to offer a present that is out of the ordinary? Why not opt for a luxury product? The elegance and prestige that emerge from it make it a way to thank its employees and partners with distinction. They will be honored to receive a unique and timeless gift. Delivering a luxury item can also build employee and partner loyalty, bypassing most businesses, which tend to focus on more traditional gifts such as pens, business card holders, or deli items.
To mark the spirit of your employees, choose a high-end fashion item. The silk scarf is the perfect gift to satisfy your employees and partners. It is a fashion accessory that is suitable for both women and men. The choice of silk shows the consideration you want to show your teams. This exceptional material adapts perfectly with each outfit. The scarf is a personal gift that your employees can wear on a daily basis.
Maison Malfroy, the reference in luxury gift for your employees
Maison Malfroy moved to Lyon in 1939. Very quickly, the two associates of the time, passionate about the finesse of the silk and its exceptional quality, created the first scarves of the brand and conceived unique and original models. They imposed themselves very quickly internationally: in 1945, Malfroy already enjoys a great reputation. Since 2010 it associates with artists to create ever more successful capsule collections.
Choose Maison Malfroy for your corporate gifts
Maison Malfroy is the ideal partner for companies wishing to stand out by offering their employees an exceptional scarf. By putting their know-how at your disposal, Maison Malfroy's design team helps you create the right model for you. So your scarf comes to life. It becomes a full player in your communication and reinforces the sense of belonging of your teams. Your company is thus valued. Its brand image will then be associated with luxury and refinement thanks to a unique and original corporate gift. You can also choose from the current collections of Maison Malfroy one of their emblematic models.
Today timeless, Malfroy scarves are objects of refinement that will become the perfect gift for your employees. Discover the models on the Malfroy website.
You can also contact the teams to discuss and validate a project and a tailor-made creation.