12 February 2021
The scarf : An original gift in the image of your company
Every year millions of gifts are offered to the most loyal customers to thank them and strengthen relationships. The choice of these gifts is not trivial because they communicate the image of your company. But how to make the right choice? And why not choose  this year, a scarf ? This timeless and seductive fashion accessory will convince your customers and collaborators.
The scarf, more than an object, a symbol
The scarf has been around for centuries and has always been given many functions. Thus, it is used to embellish a dress, protect your head and even to protect your neck from the cold when the weather is capricious. True fashion accessory, the scarf comes in many formats. It is found in all colors and almost all patterns. Timeless, the scarf is often associated with luxury, and even with French luxury, thanks to the major brands that have developed it. Over time, the scarf has modernized. Women wear it in their own way, sometimes even tied around a bag. Men too have adopted it to never leave it !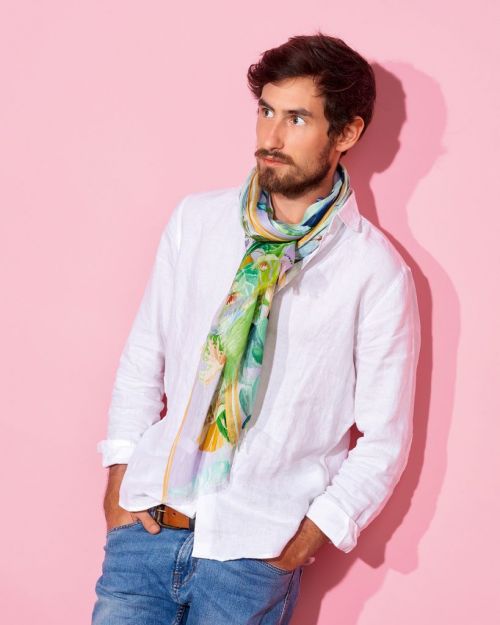 The scarf, a quality bespoke corporate gift
If you're looking for the perfect gift for your loyal or important customers, the scarf is probably the most appropriate fashion item. No wonder most major luxury brands offer it in their collections. The classical motifs are essential since they are kept for a long time. The personalized, original and trendy scarf will reflect the activity of your company, your customers will remember you for years. By entrusting the creation to the designers of Maison Malfroy, their approach will convey the codes of luxury and fashion trends. This unique model will highlight the relationship you have with your customers and they will thank you. Plus, by offering a high-end gift like the scarf, you communicate differently and you stand out from the competition.
Malfroy, a brand of high quality French scarves
Do you want to offer quality scarves to your customers? With 80 years of expertise and creation, La Maison Malfroy offers you to choose among its own collections the scarves that look like you and that will seduce your customers. Each year, our stylists design 2 complete collections, as close as possible to the ready-to-wear trends. Offer a noble and irreproachable product made in France.
To find out more about our business gift solutions, visit our dedicated page.