2 June 2021
Image clothing: opt for the high-end
The role of image clothing is no longer to be proven: it contributes to the enhancement of your business and offers it better visibility, especially during the various events attended by your employees. Its choice is essential, because the image clothes will directly reflect your values. It is important to pay attention to the materials and the quality of the product. And if in this area you are moving towards the top of the range ?
The ideal accessory for high-end image clothing: the scarf or silk tie
Si vos équipes possèdent déjà des tenues spécifiques ou répondant à des normes de sécurité spécifiques, il est alors très simple d'ajouter un accessoire. Le foulard en soie est idéal, de même que la cravate, est idéal. Moderne, haut de gamme, il reflète les couleurs de votre entreprise. Véritable accessoire de mode chic et intemporel, il peut être facilement personnalisé pour vos différents évènements : anniversaire de l'entreprise, salon, congrès. Cette notion de chic et l'élégance à la Française en fait un élément rassurant pour vos clients. Ainsi, vous offrez à votre entreprise davantage de visibilité.
If your teams already have specific outfits or meet specific safety standards, it is very easy to add an accessory. The silk scarf is ideal, as is the tie. Modern, upscale, it reflects the colors of your business. A true chic and timeless fashion accessory, it can be easily personalized for your various events: company anniversary, trade fair, congress. This notion of chic and French elegance makes it a reassuring element for your customers. Thus, you offer your company more visibility.
You can decline the scarf and the silk tie in the colors of your company, but also personalize them if for example you celebrate your 10 years of existence, or if you sponsor a sporting event or if you are going to be present on a particular event. This branded clothing becomes a real source of communication for your company and contributes to its influence.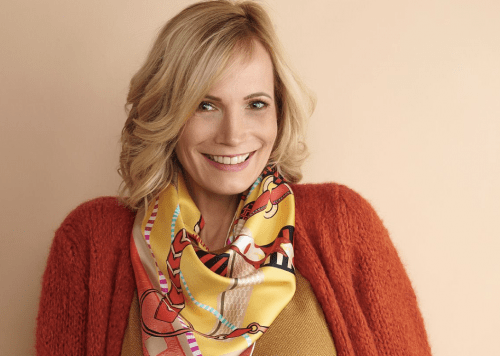 Maison Malfroy, specialized in high-end image clothing
To support you on this project, choose a real professional, recognized worldwide for his expertise: Maison Malfroy. Founded in 1939, Maison Malfroy specializes in high-end image clothing. Our specialties are more particularly scarves and silk ties. From their conception to their production, our style office supports and advises you. We decide together on the choice of fabrics, the dimensions of the patterns and colors.
How do we proceed? After having discussions with you on your project, our graphic designers provide you with a digital preview of the rendering. We can still adapt the designs, the location of your logo and the colors together. Then the model goes into production for a first finished product. This is used to verify that everything is correct and guarantees you the high-end rendering and quality of the product before its production in several copies.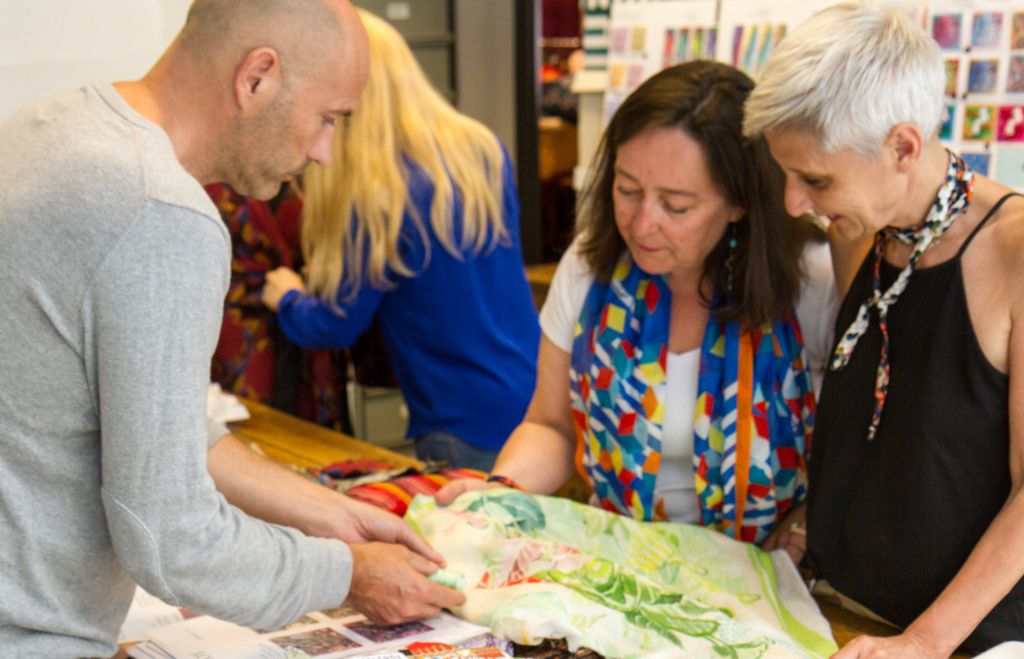 Maison Malfroy puts all its expertise and know-how at the service of companies wishing to accessorize the image garment of a high-end silk scarf or tie made in France or in Europe. You can find some of our achievements on our site, and contact us for more information or to discuss a project.