1 March 2022
The scarf, an accessory of chic and noticeable image clothing
Will your company be going to an important event soon and are you looking for a way to promote your brand? Get off the beaten track and stand out with a silk scarf that your employees will wear. The silk scarf is a chic image garment that elegantly conveys your business values.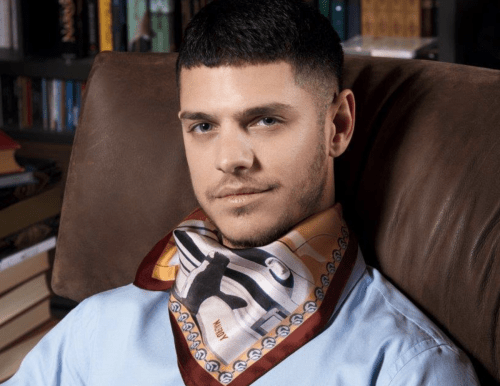 The silk scarf: quintessential chic garment
It becomes more and more difficult to stand out at an event, as the advertising media multiply. Image clothing allows your employees to stand out in the crowd, but the choice of image clothing can sometimes be laborious, because it must correspond exactly to your company values. Your employees must also like to wear the image clothing you have chosen for them. The silk scarf is a chic image garment just like the silk tie. Easy to wear and accessorize, the silk scarf as an image garment will appeal to both your employees and your customers. Symbol of elegance, this distinctive and chic brand will make your brand visible, especially during important events.
Image clothing is a significant communication vector that enhances your image; it is also a good advertising investment, because it is durable over time and serves you during your many events. With a scarf or silk tie, no size problem, it is a picture garment that suits everyone and is interchangeable, no need to provide different sizes.
Faites appel à un spécialiste du foulard et de la cravate en soie
Pour un vêtement d'image chic et intemporel, faites vous accompagner par un véritable spécialiste. La Maison Malroy vous propose un accompagnement sur-mesure pour la conception de votre vêtement d'image chic. Cravate ou foulard en soie, nous étudions ensemble l'accessoire le plus adapté à votre entreprise et à vos valeurs. Nous choisissons ensemble les matières, le design, les dimensions (carré, rectangle, étole) ainsi que les techniques de fabrication.
Entièrement personnalisable, le foulard en soie peut s'adapter au quotidien de vos collaborateurs ainsi qu'à tous vos événements importants. C'est un accessoire du vêtement d'image chic qui permet à votre marque de se distinguer par exemple lors d'un salon. Ce support de communication différenciant, vous permet de vous démarquer parmi les autres entreprises, tout en véhiculant des valeurs rassurantes pour vos clients. Le foulard en soie est un accessoire intemporel qui stylise n'importe quelle tenue avec élégance. Alors démarquez-vous grâce à un vêtement d'image chic !
La Maison Malfroy est mondialement reconnue pour son savoir-faire dans la création de foulards et de cravates en soie depuis 1939. Nos équipes vous accompagnent tout au long du processus pour concevoir un vêtement d'image chic et fidèle à vos valeurs. N'hésitez pas à nous contacter pour échanger sur votre projet et à consulter notre site internet.