Our fabrics
We offer different types of weaves and weights: lightweight materials for dresses, blouses and scarves made from silk, linen, cotton, wool and blends, heavier fabrics for jackets and coats such as tweed and quilted fabrics. Each weave is designed for our customers' satisfaction. We use plain or jacquard flying shuttle or rapier looms depending on the desired pattern.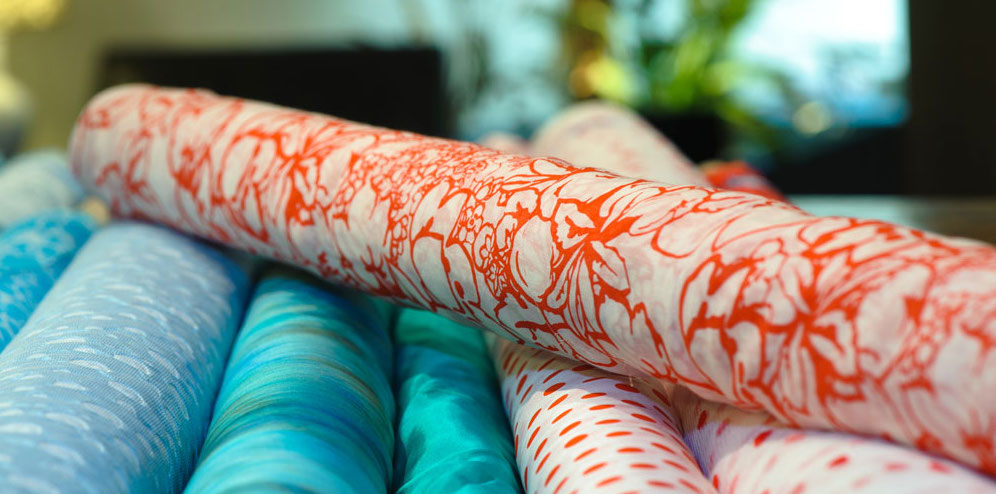 A passion,
a secular know-how !
We have always been passionate about materials and a need to make them sublime. The spirit of our summer and winter collections revolves around the diversity and mixture of materials. Silk, playful and timeless, is the basis upon which our collections are built. The warp and weft of our fabrics are shaped by powerful tandems with cotton, wool, linen, cashmere or innovative yarns.
Added to this is centuries of know-how: our local finishers work closely with us every day to create bold, often technical products.
Our permanent range includes essentials like versatile muslins, satins, organza, taffeta, crepe, velvet, and other plain weaves. Embellished (printed, pleated, embroidered, sequined, etc.), they can be infinitely transformed.