Finishing techniques
Dyeing
The dyeing
Our dyeing partner specializes in silk and uses different traditional or industrial techniques to dye our fabrics.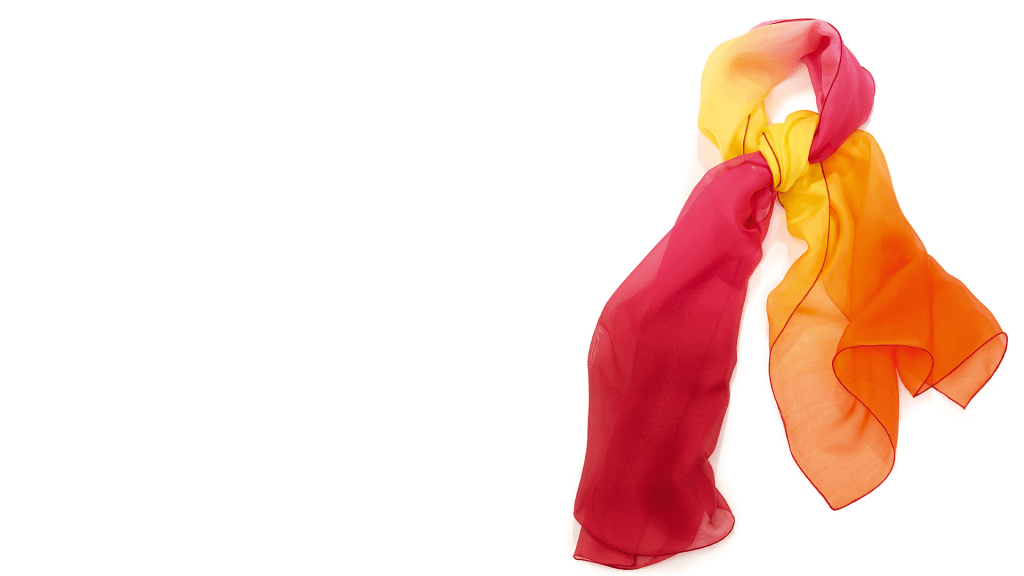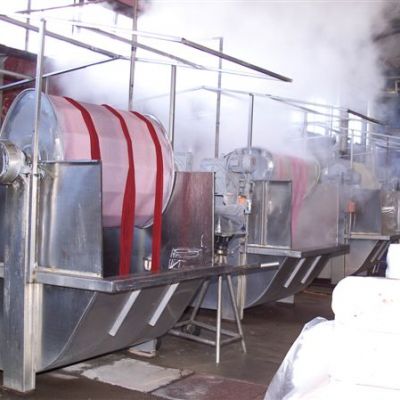 Plan dyeing
Depending on the material, this is done in a large tub where the materials soak while mobile or on a jigger (flat dyeing for fragile materials).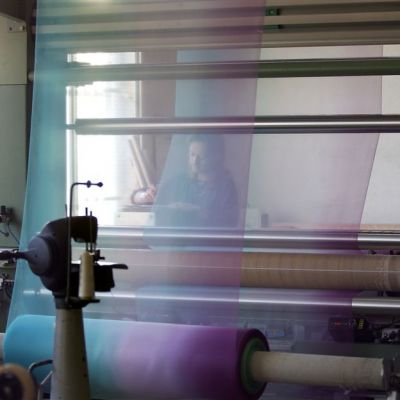 Shaded colours and colour gradients
Colour gradients can be achieved either in the direction of the warp (length of the fabric, respecting a shade ratio) or in the direction of the weft (width of the fabric). It is a traditional process, where the fabric is dipped into the dye bath back and forth by hand until the colour penetrates by capillarity to give a subtle gradient. This process can be performed on a number of natural materials.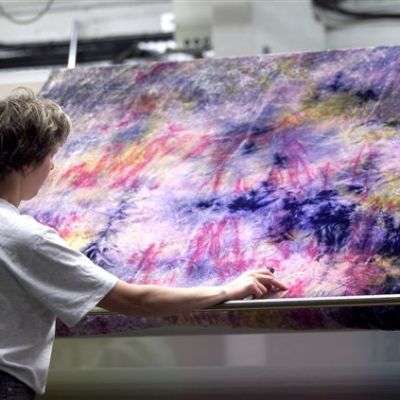 Batik and tie and dye
Batik and tie dyes are hand crafted dyeing tecnicks, We first crush the fabric before we dye it. it can be ton on ton color or multicolor. for a multicolor one we nedd to repeat the process of crushing and dyeing for every color composing the final color-way.
Environment
Our dyes are environmentally friendly. We use dyes that comply with OEKO-TEX – Standard 100 and all wastewater is processed by our factory's integrated water treatment plant that was entirely renovated in 2004 and is ISO 14001-certified (environmental management).