Reproductions of your creations
Reproduction of your art-works
on scarves
Exceptional products
Artists, painters, photographers or designers, our teams produce scarves and fabrics by the metre using your original creations. A new artistic approach to your creations on a high-quality product made in France !
Renowned expertise
We have been sharing our technical knowledge in weaving, dyeing and printing to transform your creations into exclusive collections or limited editions since 1939.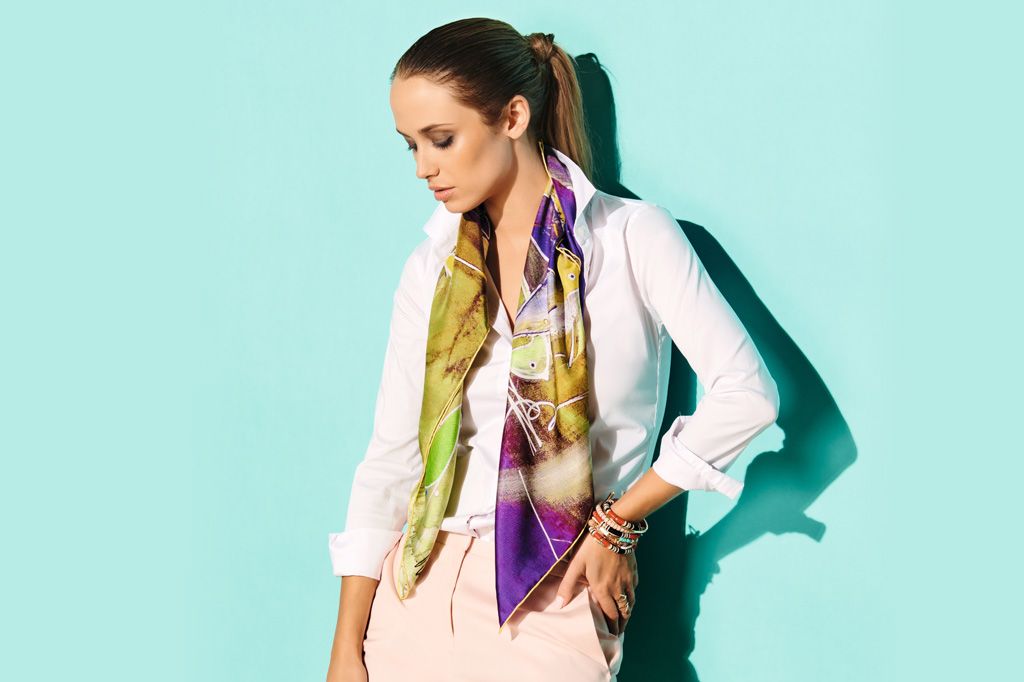 Continued assistance
As project managers throughout the production process, we offer advice on the choice of materials, sizes and manufacturing techniques, from prototype to finished product delivery.
Collection Alain THOMAS,
Un peintre au jardin d'Eden
Alain Thomas is from Nantes. Contemporary French painter, he is considered the leader of the primitive naive school. He has been painting for more than 50 years with a naturalistic precision, a colorful universe where animals have a great place. He has also illustrated several children's stories. We are happy to partner with Alain Thomas with this new collection of scarves for the winter season 2018-19.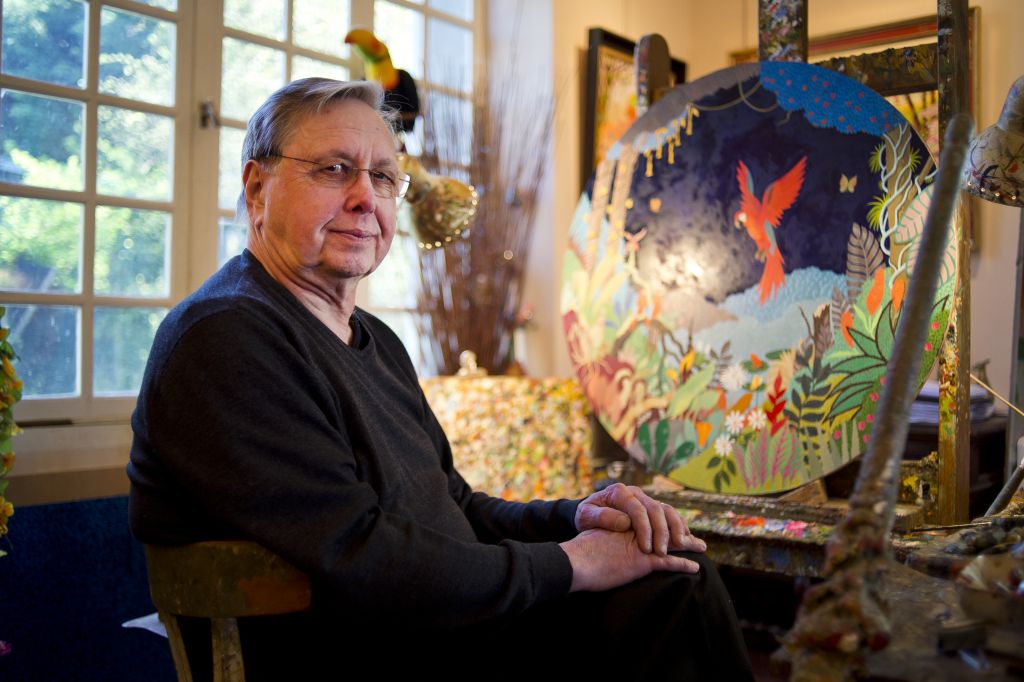 They collaborated with us
Thanh Thuy
Painter Thanh Thuy created 11 paintings for our summer 2016 scarf collection.
Jean René Deleforterie
Photographer Jean René Deleforterie from New Caledonia chose us to create his scarf collection using his underwater photos.
Jean René Deleforterie
French painter and sculptor Alain Godon chose us to create his scarf from his piece entitled "Guliverian".
Fancy working with us ?
Maison Malfroy
153, route de Vourles
BP-33
69564 Saint-Genis Laval CEDEX
France
Tel. : +33(0)4 72 39 33 66
Benoit Malfroy is at your disposal
to answer all your questions.